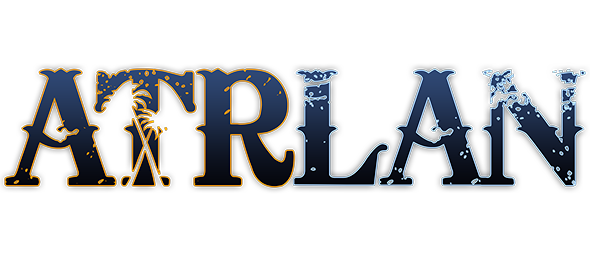 Event Name ~ ATRLAN 2018
Event Start ~ April 6th 2018 (Doors Open at 5:00 PM EST)
Event End ~ April 8th 2018 (Doors Close at 5:00 PM EST)
Event Price ~ $50 Premium / $30 Normal - Early Price
Event Size ~ Over 100 Gamers
Event Location ~ Hilton Garden Inn Troy in Troy, NY [MAP]
$50 Ticket Admission Includes
Three Days of Tournaments, Events, Free Play, and Raffles
Free Giveaways from our Great Sponsors!
48" of Table Space for You and Your PC Equipment
3 Power Outlets to Power your Tower, Monitor, and Lava Lamp
CAT6 Network Cable Pre-Installed at your seat!
5 Raffle Tickets
Option to Bring your Own Chair, You'll have room for it!
Competition Method: One vs One

Maps allowed: All maps are available upon player agreement

Mode: Best of Threes, Single Elimination

Game Length: Until the winner is determined.

Game Winner: The player who completely destroys their opponent's base or forces their opponent to surrender.

Restrictions: None

Prizes:

Single Elimination
StarCraft II: Legacy Of The Void
April 7th 08:00 PM

Competition Method: One vs One

Match Format: Conquest Best of 5 - Single Elimination Bracket

Rules:

Each Player will Bring 3 Unique Decks

No more than One Deck Per Class

Casual Tournament - No Bans

Deck Lists  required

Prizes:

Single Elimination
Hearthstone: Heroes of Warcraft
April 7th 03:00 PM

Rule set: Competitive

High bandwidth: On

Game mode: Best of Three

Map rotation: Single map

Return to lobby: After a game

Disable kill cam: On





Available maps: King's Row, Numbani, Watchpoint: Gibraltar, Dorado, Hanamura, Temple of Anubis, Volskaya, Nepal, Lijiang Tower, Hollywood, Ilios, Route 66, Eichenwalde & Oasis


Hero selection limit: 1 per team, All heroes are currently allowed




Prizes:




Rules are LAN Modified from ESL Community Cup

Single Elimination
Overwatch
April 7th 01:00 PM
Recent Posts
Most Recent Posts to the ATR Gamers board reguarding ATRLAN, check 'em out.